Sunday Polo is held at the Houston Polo Club on the Farish Field. Polo begins promptly as scheduled and matches last approximately 2 – 2.5 hours. Gates open one hour before match-time.
Schedule of play is subject to change in the event of inclement weather. To confirm playing times and field conditions the day of polo please check our weather page.
Red Oak Courtyard – Individual Tickets
Ticket Price $35
Children 2 & up $15.50
Red Oak Courtyard tickets are available on a limited basis. We recommend purchasing tickets online at least 24 hours in advance. Individual ROC tickets can be purchased at the gate for $40 based on availability.
Box Seating – Grandstand Seating
"Box by the Day" seats 2-20 guests $89-$895.
For more information regarding an HPC Annual Box Membership, please contact us.
Box by the Day rentals are available on a limited basis and must be purchased online ONLY.
HAVE A GROUP LARGER THAN TWENTY? Please inquire about our private tented areas! Email [email protected] for more information.
Events
Corporate Parties, Milestones, Fundraisers….. We can accommodate your Event! Sunday Polo at the Houston Polo Club is a terrific way to entertain. Your guests will be treated to a world class polo match in a unique outdoor setting. From private tents and Umbrella tables to box seating in the Member Grandstand, your guests will have a terrific view of the Sunday Polo match.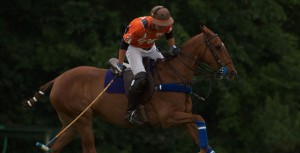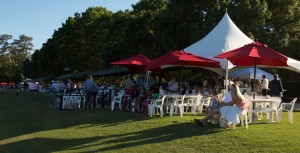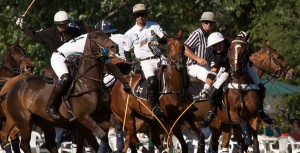 This setting is ideal for corporate entertainment, social gatherings and charity fundraisers. Private group accommodations can be arranged at Sunday matches during Polo Season. Please contact us using our online contact form or email us at: [email protected]
General Information
Parking
Parking is complimentary but limited. We encourage guests to utilize Alto, Uber, or Lyft as an alternative. Plan to arrive at least 30 minutes before gametime. Grandstand box seating ticketholders will park according to parking attendants, then take our golf cart shuttles to the grandstand side of the field.
DO NOT BE LATE! If you arrive after the game begins, BE PREPARED to wait as no traffic is allowed while the ball is in play.

Food & Beverage
The club's official concession, The Lymbar, offers delicious, Latin American culinary delights and a variety of beverages on a premium bar menu. Law prohibits outside alcoholic beverages and food from being brought onto the premises during Sunday polo.
Security
Please respect the advice of our security personnel regarding parking and crossing of the fields. The safety of all our guests and players is in their best interest. Please do not cross into private property areas, including the croquet and tennis courts.
Merchandise
Our onsite one-stop HPC Tackeria Shoppe offers HPC tack, apparel and souvenirs. The shoppe  features tack, apparel, mallets, boots, accessories and much more all from our Wellington partner Tackeria. We invite all spectators and players each Sunday to stop in when attending a polo match.